The last two weeks have included doing research on arrangements of jazz standards, learning a digital music scoring program, and a trip to Los Angeles for a bit of vacation.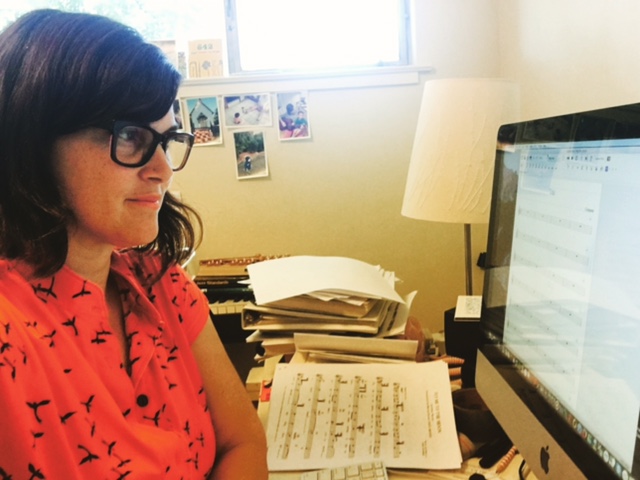 I have a long list of jazz standards I want to perform so I've been writing out the music for them. All of my years playing folk music had me writing song charts for musicians to play with me, but charts for jazz can be a bit more complex. It's been taking me a bit longer to do them. I've been on a re-learning curve, brushing up on my music theory knowledge. In the past, I would have just written out my charts by hand, but I have quite a bit of songs to do so I'm learning a digital scoring program called MuseScore in order to write them faster. Here is one written out by hand and then my first round trying out MuseScore.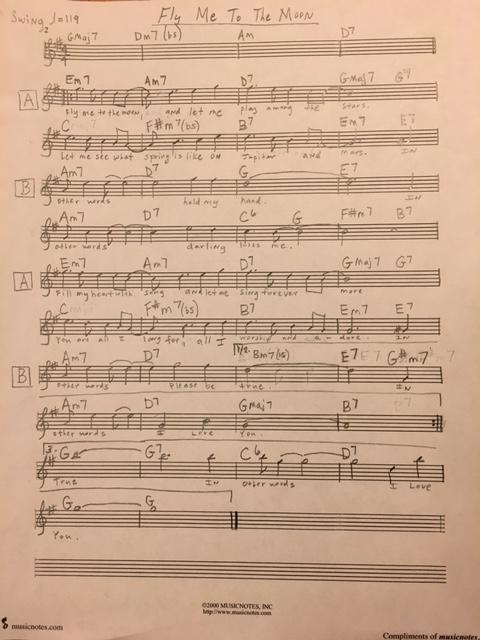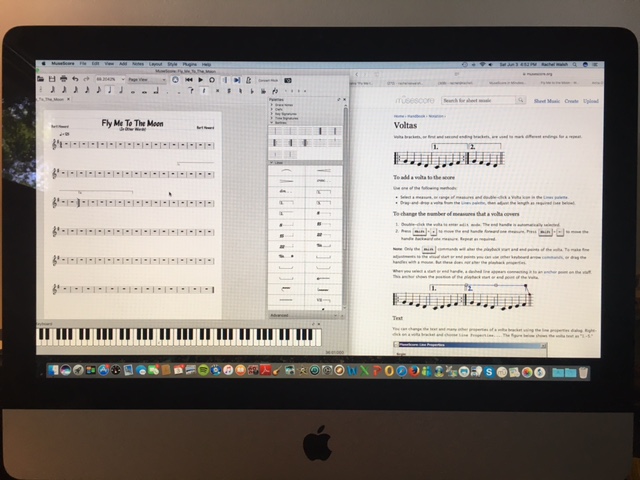 In coming up with how I want to arrange the songs for performance, I've been doing a ton of research on how different artists have done them, both current and old renditions. For example, I'm meeting some new musicians this week to play with and have chosen "Fly Me To The Moon" as one of the songs to sing with them. It's such a popular song that so many people have recorded so there are lots of versions to choose from. Of course Frank Sinatra made it quite popular. But given that I'm not a Frank fan (yes, I did just say that. I'll probably never be allowed back in NYC after saying this publicly), I dug up many versions of it that I like better. Judy Judy Judy Garland did a beautiful slow version of it that brings a bit of sadness and drama to it. Anita O'Day did a version of it mixing up time signatures and where she kills it leading the band. The technical expertise she had blows my mind. Jason Mraz even did a few versions of it. One where he did a mash-up with "Won't You Be My Neighbor" and another where Cobie Caillat joined him on the mash-up with her song "Lucky". I've linked videos for all of these with the artists names and songs above if you want to check them out. I'll keep you updated on how my version goes of it.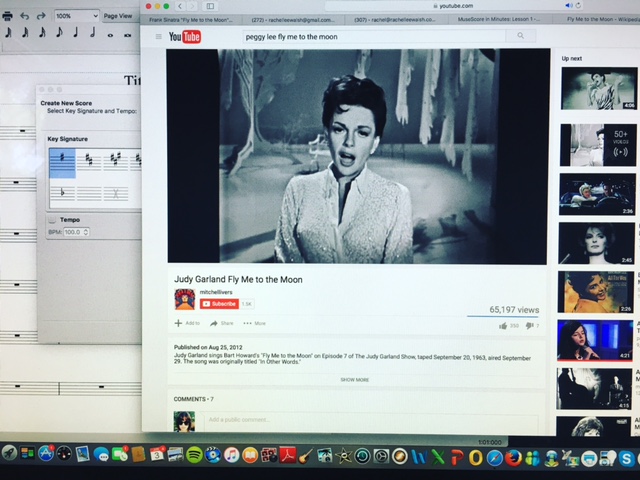 My short short trip to LA last weekend was for a bit of vacation, where I stayed in a really fun Airbnb with lots of charming vintage furniture and knick-knacks. My favorite was the collection of mini instruments like a tiny piano and a tiny accordion. Since it wasn't my house and they weren't my belongings, I didn't touch them, but I couldn't help but take pictures of them. Also, always great sunsets and street art in LA. Upon returning to the SF International Airport, there was a really cool exhibit put on my SFMoma of old vintage typewriters. I feel as if I need one, so don't be surprised if you see one of these show up in my future posts or pix on social media. If you find yourself in that airport anytime soon, you should check it out.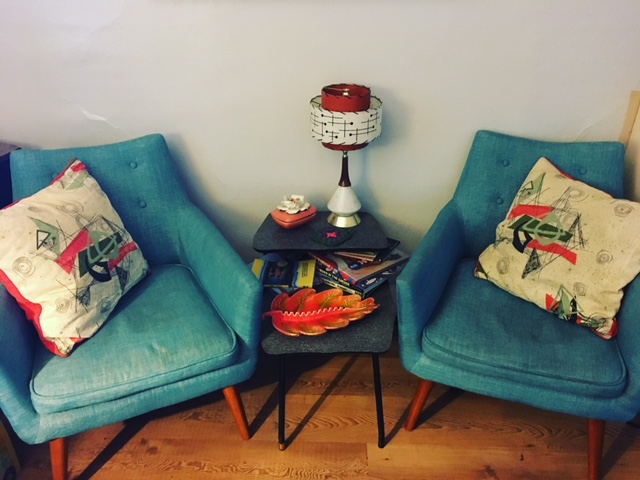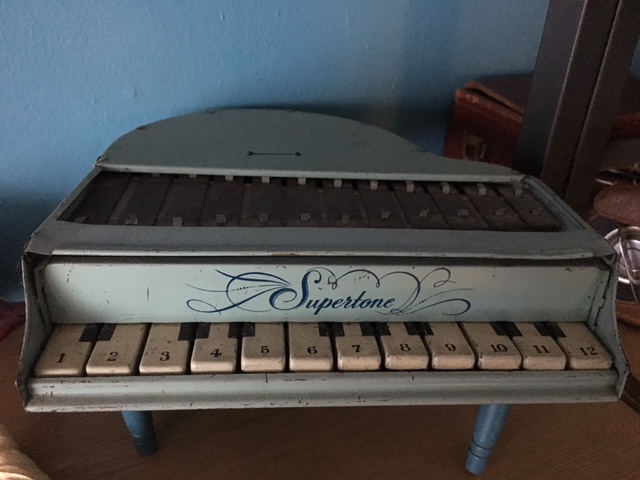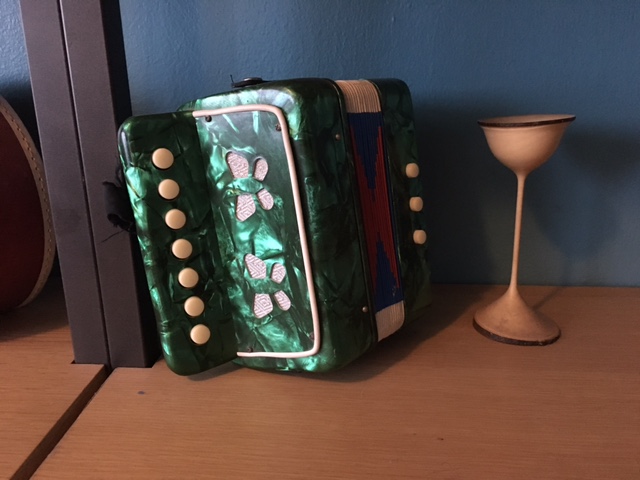 Anyway, that's all folks. Talk to you on the flip side.
Rachel